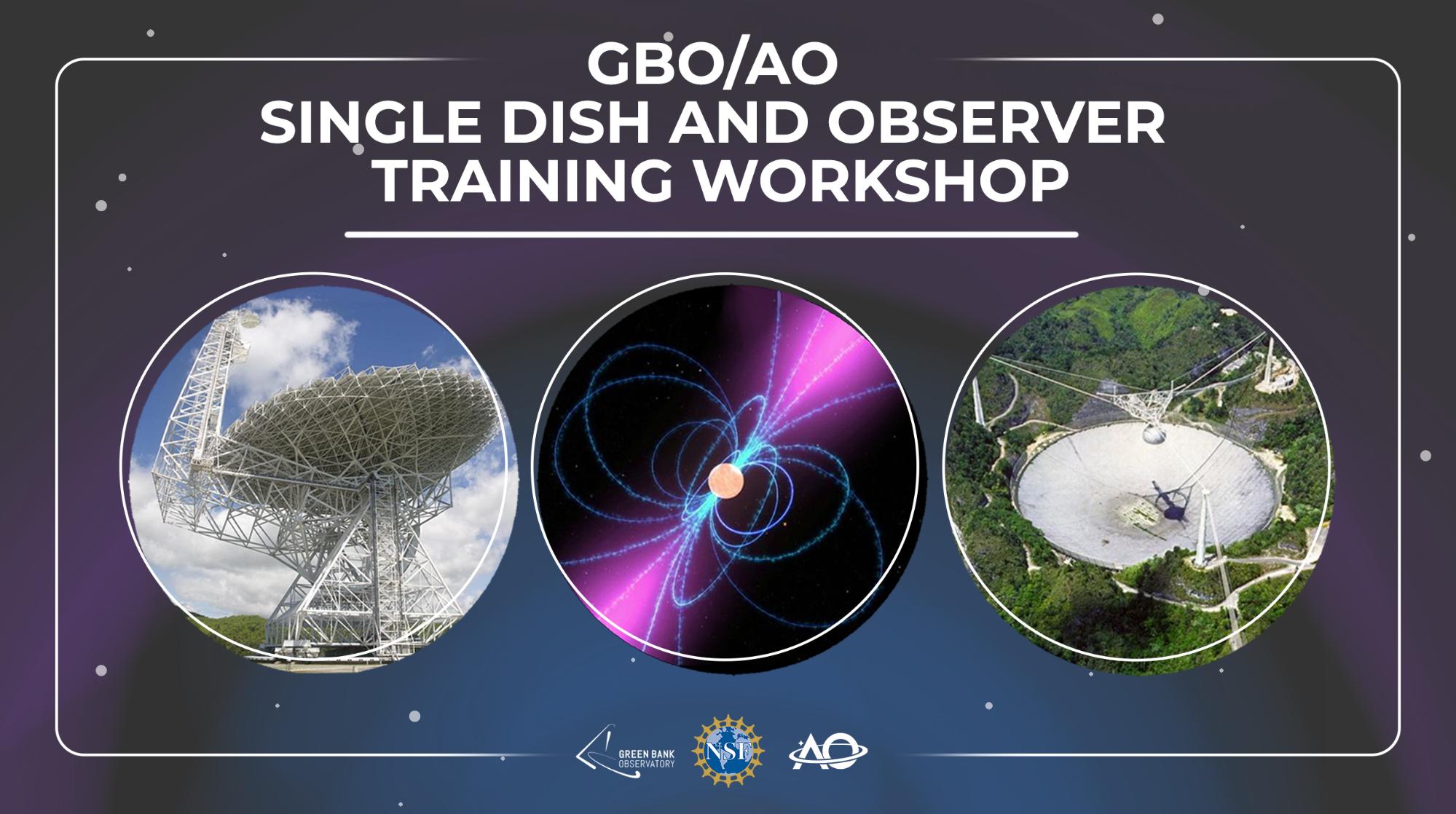 This year the Arecibo and Green Bank Observatories will conduct virtual Observer Training Workshops between October 13th and 16th. The Arecibo observer training workshop will be held on Oct 15th and 16th, 2020, with the Green Bank training taking place on Oct 13th and 14th.

This is a great opportunity for graduate students and Astronomers to be trained to remotely use the Arecibo and Green Bank telescopes and process the data.
---
Schedule
Check the most updated schedule here
Instructions
Use the following link to find the instructions on how to connect to the session and which tools will be used for the workshop.
---
Registration pages are now open! We invite you to attend both workshops, but you must register for each workshop separately. You may also register for only one of the workshops if it better suits your interests.
NOTE:
Participants who register for pulsar may be asked to choose a different topic, as these projects are filling quickly.
Due to the continued health threat and uncertainty caused by the coronavirus COVID-19, there will be no annual in-person AO/GBO Single Dish Workshop in 2020. We plan to continue the Single Dish Workshop in 2021.
---
AO Media Contact
Ricardo Correa
Arecibo Observatory
Universidad Metropolitana (UMET)
787-878-2612 ext. 615
rcorrea@naic.edu


Contact Person
Dr. Anish Roshi
Arecibo Observatory
University of Central Florida
Head of Astronomy Scientific Team
787-878-2612 ext. 617
aroshi@naic.edu


Contact Person
Dr. Allison Smith
Arecibo Observatory
University of Central Florida
Astronomy Scientific Team
787-878-2612 ext. 617
allisons@naic.eduu

---
Keywords: UCF, AO, Arecibo, Radio, Telescope, Green, Bank, Observatory