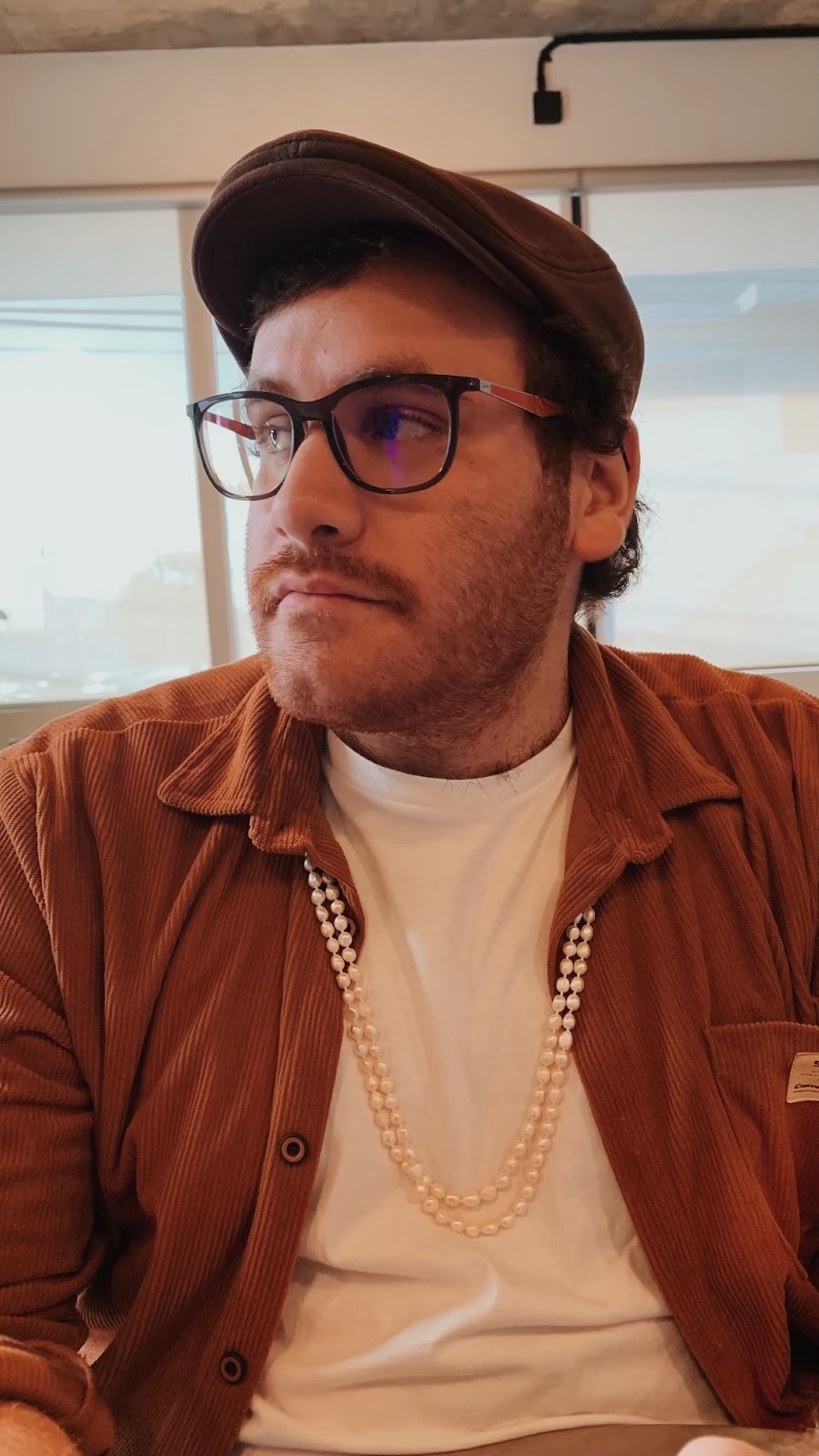 As a burgeoning scientist, Mr. Luis R. Rivera Gabriel had long admired the Arecibo Observatory and dreamed of the opportunity to work at the facility. That is why he jumped at the chance to be a Research Intern in the Planetary Radar Group this past Spring.
"Ever since I was a small child, working at the Arecibo Observatory has been a great goal of mine," says Mr. Rivera Gabriel.
"I couldn't have hoped for a better place to intern at, as the things I've learned here will help me pursue my academic interests with much greater confidence than before," he says. "I'll be better prepared for whatever the future may hold thanks to the guidance of my mentors here at the observatory."
Mr. Rivera Gabriel is currently a junior at the University of Puerto Rico in Mayagüez. He is majoring in geology, with a minor in international relations. He hopes to pursue a career that involves his two academic passions: geology and astronomy.
Mr. Rivera Gabriel was employed to sort through the decades of planetary radar data collected by the Arecibo Observatory. Over 16 weeks from March through June of 2022, he labeled the hundreds of observed asteroids, identified their periods of observation, and provided a quality rating of the data to more easily identify top candidates for further analysis.
"I've been particularly wowed by the incredible amount of data the observatory had collected over the years," says Mr. Rivera Gabriel. It's a remarkable amount of data gathered over decades, and a tangible testament to the observatory's many achievements."
Among other uses, scientists can utilize the guide created by Mr. Rivera Gabriel to select asteroids for which they develop three-dimensional computational models to provide a detailed look at the size, shape, spin rate, orientation, and other physical properties of the objects.
These intricate models are then used to better understand how asteroids change and move throughout the Solar System; important information for predicting or avoiding potential asteroid impacts in the future.
"It was great to have Luis working with us at the observatory," says Dr. Flaviane Venditti, Head of Planetary Radar at AO. "His efforts will have a long-lasting impact for future access to and ease of analysis of Arecibo radar data."
"Focus your energy on something that will not only make you happy, but will help make the world a better place for others. The sciences are a noble path to travel and are the key to building a brighter future for all of us." - Luis Rivera, Research Intern the Plantery Radar Group @ AO
Mr. Rivera Gabriel is looking forward to applying his experience to his own studies and future career. He shares the following advice for anyone currently pursuing their goals: "Focus your energy on something that will not only make you happy, but will help make the world a better place for others. The sciences are a noble path to travel and are the key to building a brighter future for all of us."
Article written by Dr. Tracy Becker - AO Collaborator / SwRI Research Scientist Contact: tbecker@swri.edu
Arecibo Media Contact
Ricardo Correa
Universidad Ana G. Méndez (UAGM)
787-878-2612 ext. 615
rcorrea@naic.edu